WHAT RECRUITMENT AGENCIES CAN LEARN FROM THE GREAT RESIGNATION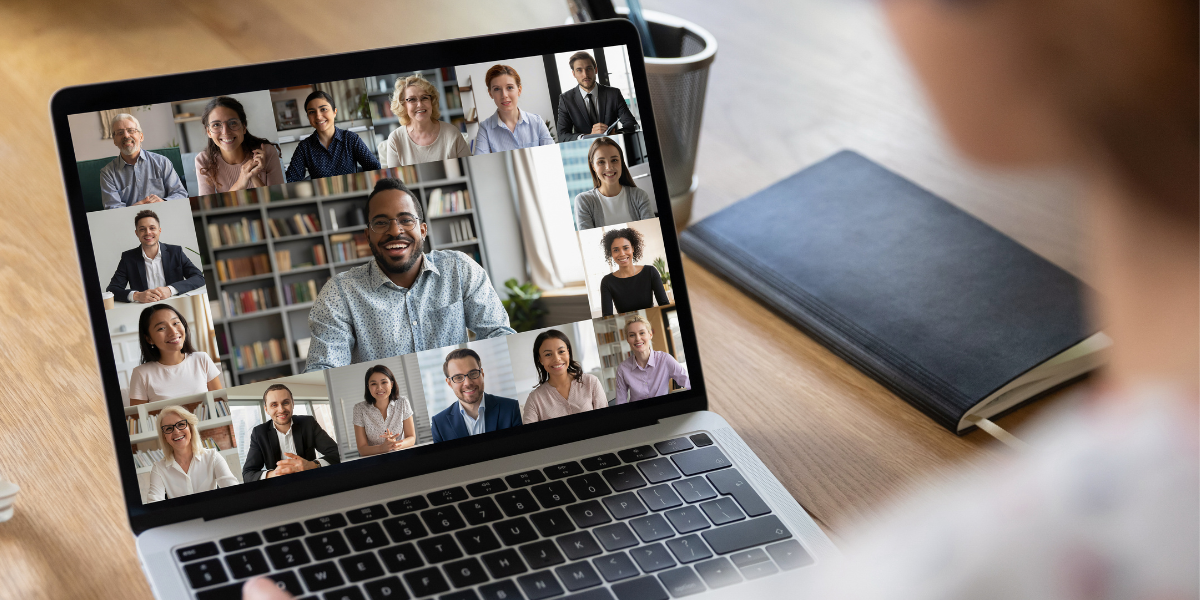 While it may be just a distant memory for some, the Covid-19 pandemic continues to have a lasting impact on the workplace and recruitment.
Nowhere can its legacy be felt more than in the expectations of workers - many of whom were prompted to reassess their career priorities, especially in relation to flexibility and work-life balance.
While some employees have reportedly been 'quiet quitting' - cutting back to focus solely on the job they've been hired to do and nothing more – record numbers of workers have also jumped ship in the past few years, as part of a trend coined 'The Great Resignation'.
This has seen millions of workers across the world changing jobs, or going on to do something totally different, as they seek out new opportunities that better fit with their lifestyle.
For recruiters, this has presented both new opportunities and new challenges – with the recruitment sector itself not immune to the movement of talent!
So, what's been happening out there? And what lessons can be learnt by recruiters, so they are ready for the next unexpected recruitment trend?
In this blog, we take a closer look at the impact The Great Resignation had on recruitment agencies, the changing behaviour of candidates, and what proactive teams can do to ensure they stay ahead of any emerging recruitment trends.
What is The Great Resignation? (and is it now over?)
The events of Covid-19 acted as a catalyst for many people to re-evaluate their work-life balance, believing that time is too short to waste on a job they are unhappy in. This saw a huge jump in individuals changing jobs, retraining for a different career, or even pursuing a dream to start their own business, post pandemic.
While job to job resignations in the UK peaked in 2022, the number of people make the leap still remains high, with the figures only just starting to edge towards pre-Covid levels.
One thing that was a huge factor in The Great Resignation was remote working. The various lockdowns and mass requirement for businesses to move to remote working showed many workers that they did not need to be in an office to fulfil their roles. They also saw how positively the option to work remotely impacted on their work-life balance.
While some people missed the social side of the office environment and individual experiences were very different (depending on factors such as people's living arrangements) it also demonstrated the many benefits of flexible working. Waving goodbye to the stress of rush hour traffic and the daily commute for starters! Plus, it gave many people more time with family and friends, or to work on their health goals or hobbies.
So it's no real surprise that when the world again opened up that 76% of employees did not want to return to the office environment full time.
And that sentiment continues. The fourth annual National Remote Working Survey reveals that 44% of workers would change job, even if it means taking a pay cut, if their remote working preferences are not facilitated. While 55% of respondents said they would change job if their remote/hybrid working preferences were not facilitated, even if it meant less promotion opportunities.
A recent study of London based professionals paints a similar picture. More than half of respondents say they are currently working in a hybrid way and 56% would not accept a job that did not offer that flexibility.
How did The Great Resignation impact recruitment agencies?
While the trend naturally ended up creating some new opportunities for recruiters (who were, after all, well placed to help candidates land their dream role!), the recruitment industry itself also felt the pressure.
Like countless others, the recruitment sector was hit by a mass exodus of talent. This saw many agencies needing to battle - more than ever before - both to attract and retain great consultants, in the face of some fierce competition.
But for those agencies who had their finger on the pulse and who continue to smash it - both as an employer and a recruitment solution provider - the movement and competition in the jobs market has made it a great time to be a recruiter.

Reaching the new talent pool
The agencies who have excelled during this period are those who have recognised the changing expectations and behaviours of candidates - which sit at the heart of The Great Resignation - and who have adapted accordingly.
Here are some of the ways recruiters have navigated those changes, to access the new talent pool:
Emphasising the right perks and packages
The definition and expectation of what a job perk is has changed. Some 'nice to haves' are now essentials and candidates are looking for more – more flexibility, more job satisfaction, and overall, more personal value from a role.
To build competitive job ads, recruiters have therefore needed to keep up with new candidate expectations. For example, by placing greater emphasis on the culture and vision of a company, its key policies and purpose.
Capitalising on passive candidates
More people are now willing to move companies, and even whole industries, to boost their career rather than following a traditional career building path with one key employer.
Recruiters have been able to take advantage of this by working away on building relationships with passive candidates, further adding to their candidate pool.
Facilitating mobility between industries
The trend for candidates to be more comfortable seeking opportunities within other industries has also opened up new opportunities for recruiters by widening the potential talent available for openings.
In tandem, clients are also focusing more on skills-based expertise, as opposed to placing a lot of significance on industry specific experience, again opening new doors.

How can proactive teams ensure they stay ahead of the curve?
The Great Resignation wasn't the first – and certainly won't be the last - unexpected recruitment trend to cause waves across the industry. What it has shown though is that agencies who remain nimble can not only weather any storm but also reap the benefits of such trends for their own growth.
Here are 3 top tips for fortifying your recruitment agency against changing market trends:
Focus on business development
Have a strategy of continuous improvement and invest in upskilling your recruiters.
Look at their soft skills and ensure they know how to provide a first-class service for candidates and clients. Also consider their technical skills. Are they fully across and up to date on your tech stack, and how to get the most from it?
Both these steps will mean your recruiters are more likely to be in tune with changes in the market and will be able to adapt quicker.
Optimise your RecTech stack
Ensure your rectech stack is optimised, as this will enable you to move with the changing ebbs and flows of the industry.
Your technology should be supporting you at every stage of the recruitment process, driving greater performance and results. From helping with lead generation, to spotting opportunities to grow new business from existing clients. Plus, aiding front end candidate attraction, the sourcing and resourcing of candidates, and helping you access new talent pools.
Get this part right and you'll be ready to spot change, move early and jump on all opportunities.
Keep up with changing skillsets
It is also important to stay on top of current trends – both big and small - within your individual niche and to consider how those trends might change over time.
Think about skillsets. Are they changing? And how are they likely to evolve moving forwards?
For example, what might the impact be of emerging technologies, such as AI? How might that affect the roles of today?