Meet - Eleanor Troughton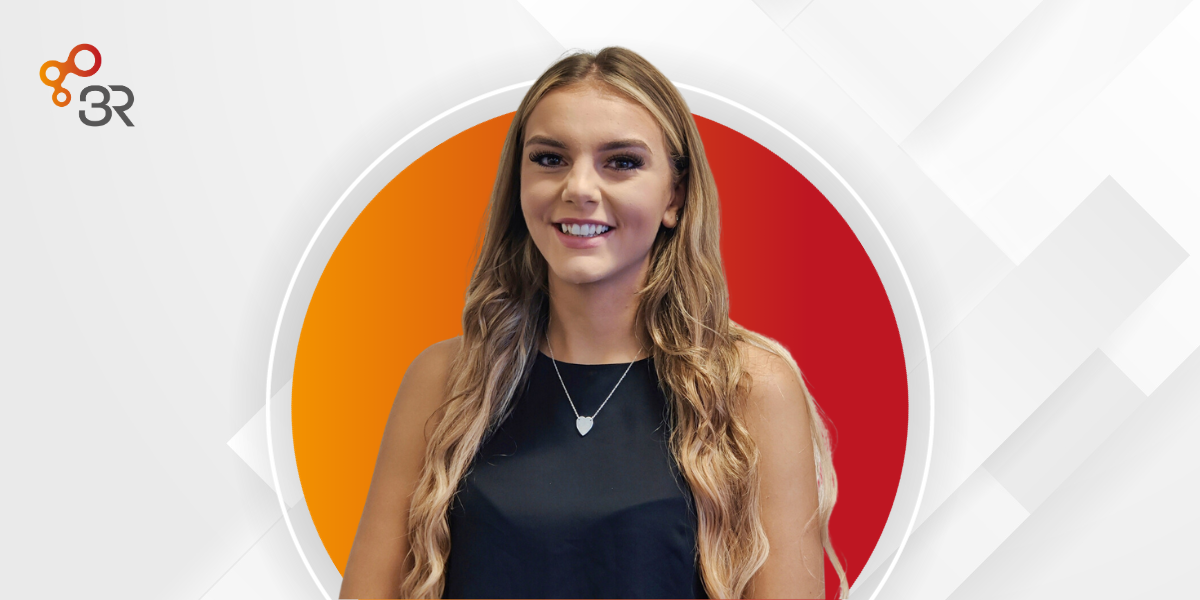 We take great pride in providing unparalleled customer support, which is why we're introducing you to the exceptional people who make up the 3R team. Meet the mastermind behind our very efficient credit control - Eleanor!
What is your job at 3R?
I joined 3R in 2022 as a credit controller, working closely with our customers to ensure everyone gets paid on time and is able to maintain a healthy cash flow. I oversee all debt collection for perm and contract invoicing, whilst maintaining strong relationships both internally and externally.
As a credit controller, my role is to effectively communicate with debtors, monitor debtor balances, forecast incoming cash flow, and resolve any invoice queries.
How did you get into recruitment?
In 2020, I finished my A-Levels and left my weekend cafe job to join Metro Bank as a Customer Service Representative and began my journey in Finance. From here, my career transitioned into recruitment finance when Mike found my CV and offered a fantastic opportunity at 3R that resonated perfectly with my personality and aspirations.
What do you enjoy most about the recruitment industry?
I enjoy talking to new people every day, and the beauty of the industry is that it's so diverse. There are no boundaries or limitations, which opens up endless opportunities for growth and success.
What's the most inspiring part of your job?
I love being truly effective in my role, if I succeed then our clients and our business succeeds which is very rewarding. I enjoy learning new aspects of the business every day, growing my knowledge.
What gets you out of bed every day?
Knowing that I can do all the things that I wanted to do the day before. 😊
What are your top 3 albums and why?
All early 00s music! Pop Party 3, Now that's what I call music albums 55-65, as these remind me of my early childhood.
What is your favourite movie and why?
Titanic, Pearl Harbour, and Legend… I cannot pick one! I enjoy watching movies based on true historical events with an added soppy love story!
What do you get up to at the weekends?
I love spending time with family and friends doing various new activities such as exploring new places, eating different foods, walking up different mountains, and watching Southampton FC win…. occasionally.